Amelia Earhart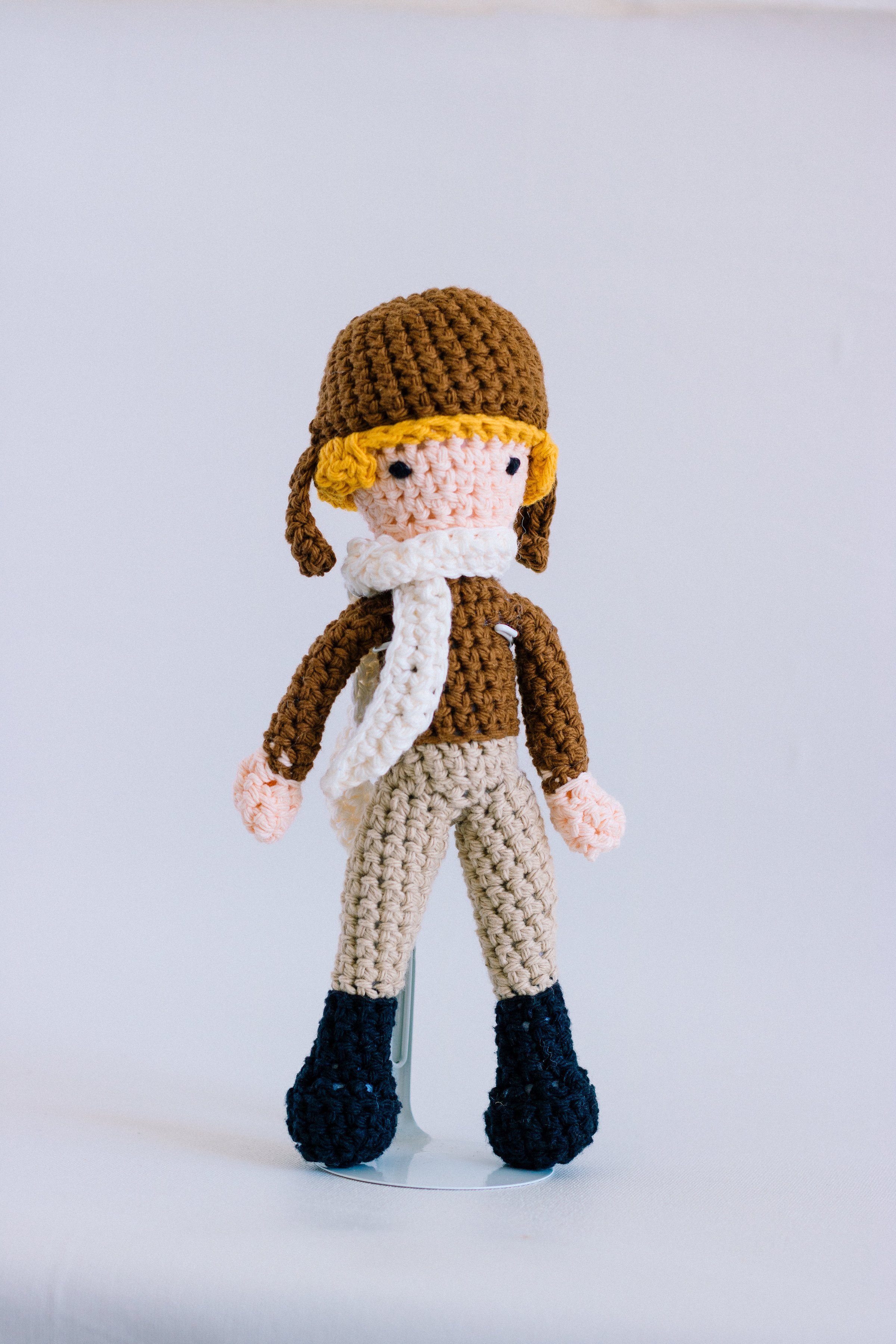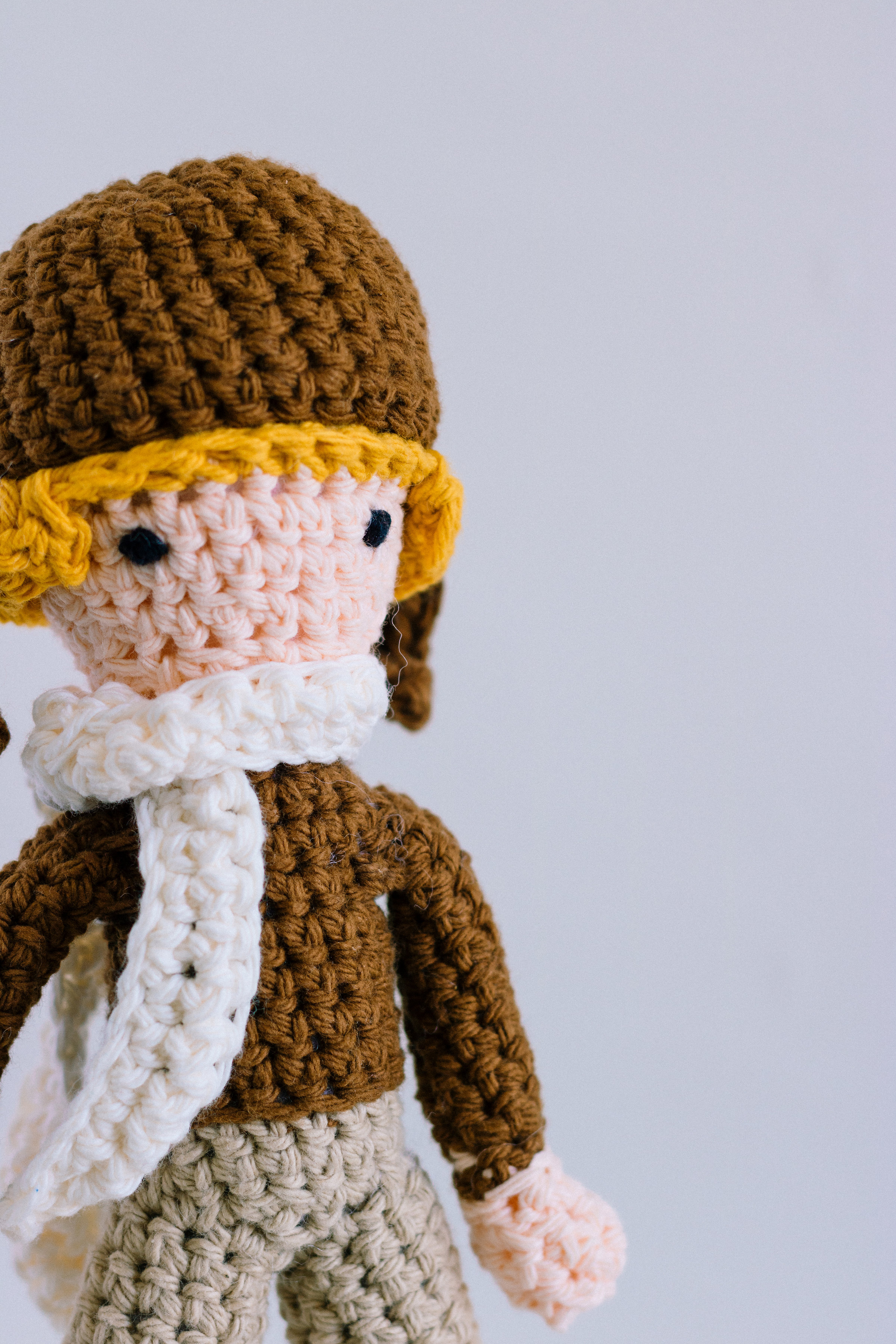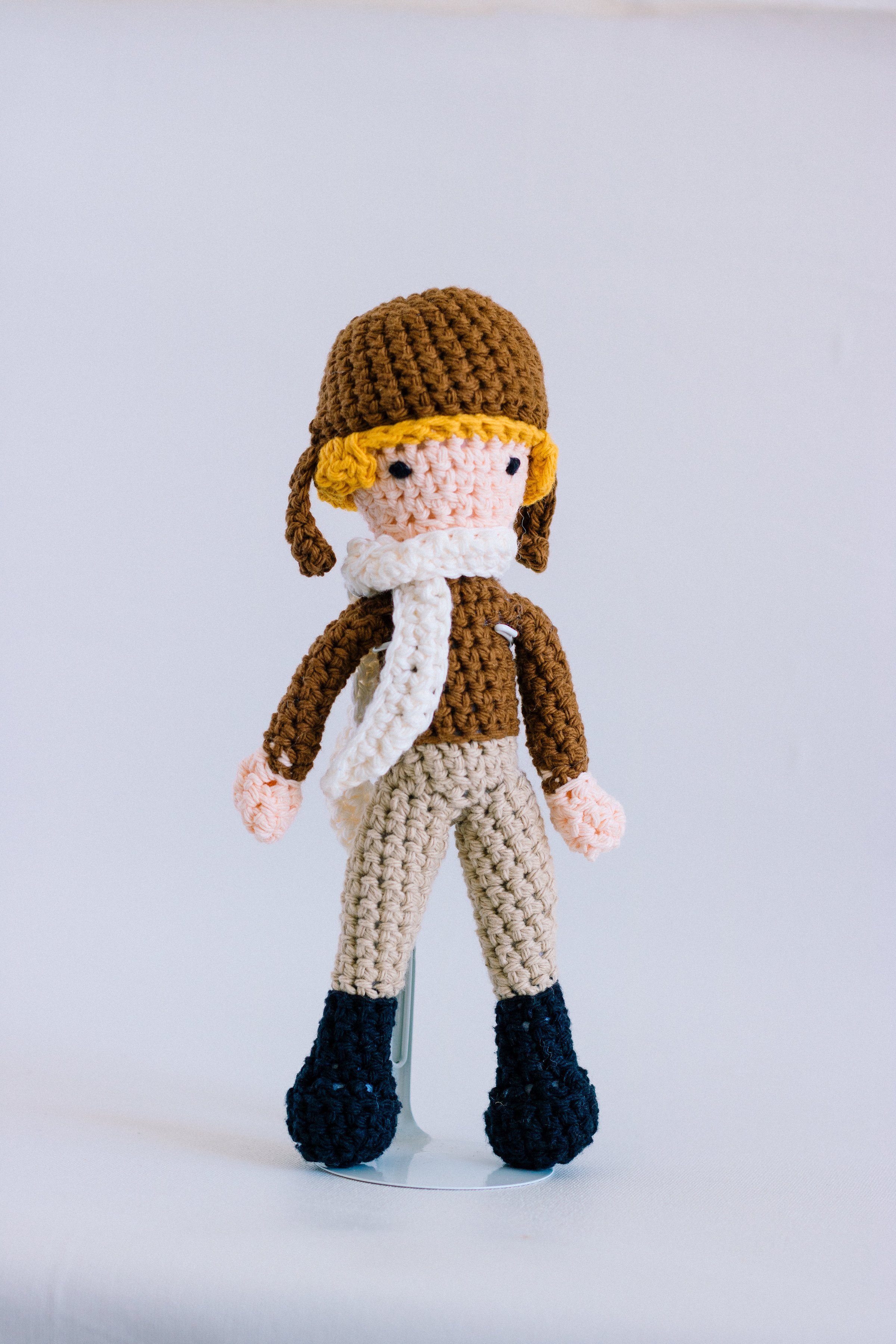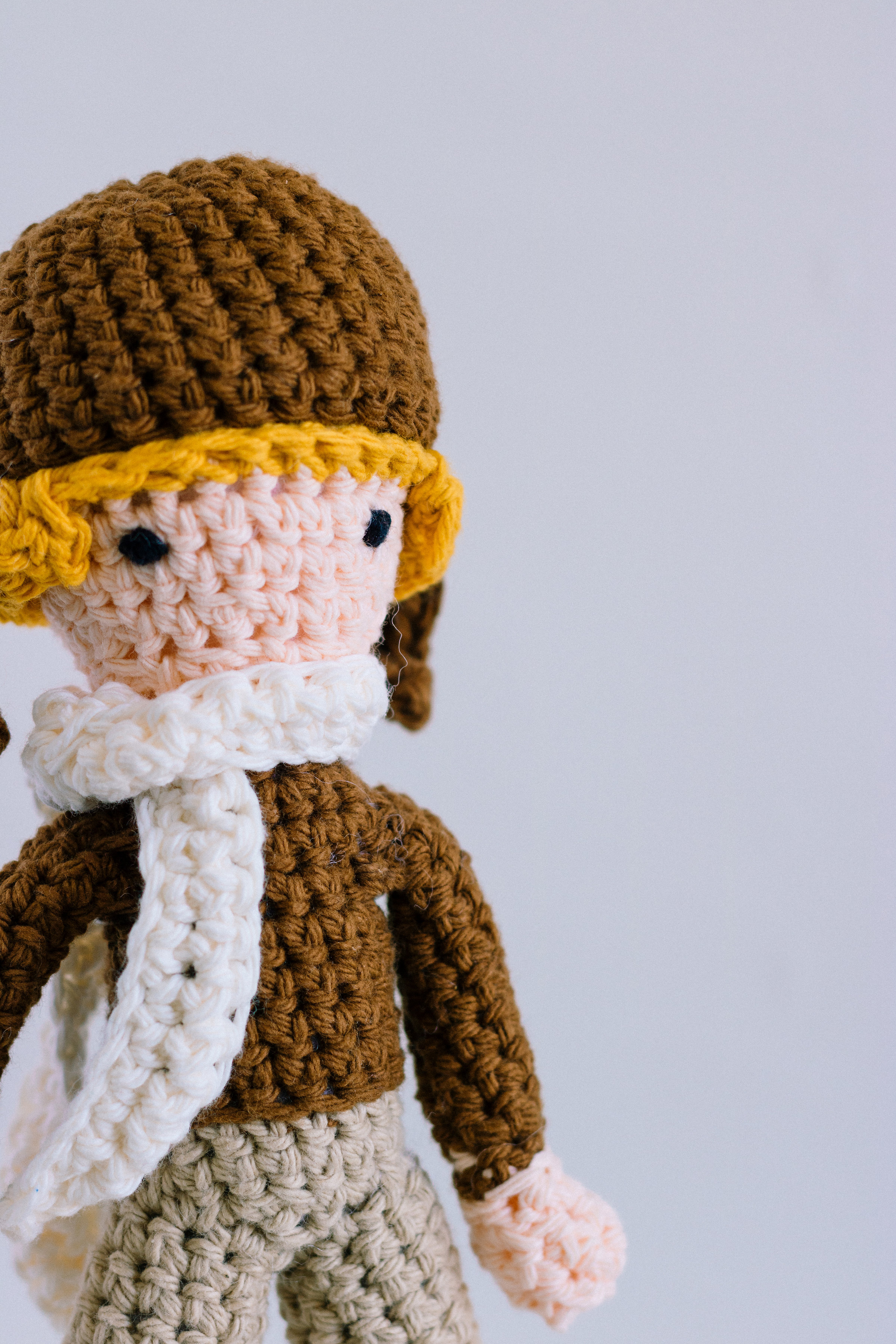 Amelia Earhart
We are thrilled to announce our Women We Love series, and celebrate Amelia Earhart, 20th century aviator. We love Amelia - the first female aviator to fly solo across the Atlantic Ocean. We think she's a perfect gift for the adventurer in your life.
Amelia is about 9 inches tall, with a brown shirt and tan pants, as well as a removable hat and scarf.
Details, details...
About the yarn:
I use 100% cotton yarn.
About the eyes:
The eyes are embroidered.
About the stuffing:
I use a premium polyester fiberfill that is washable and great at keeping the creature's shape. It doesn't bunch like cotton or wool can. It's also non-allergenic and super squishy and cuddly inside my creatures!
Can I wash the creatures?
YES! Put them right in the washing machine. I have also put my creatures through the dryer which works well too, or you can choose to air dry them. Your doll will arrive in a muslin bag that you can put her in when it's time to wash, to protect her against anything she might snag on in the wash.