Mini Elephant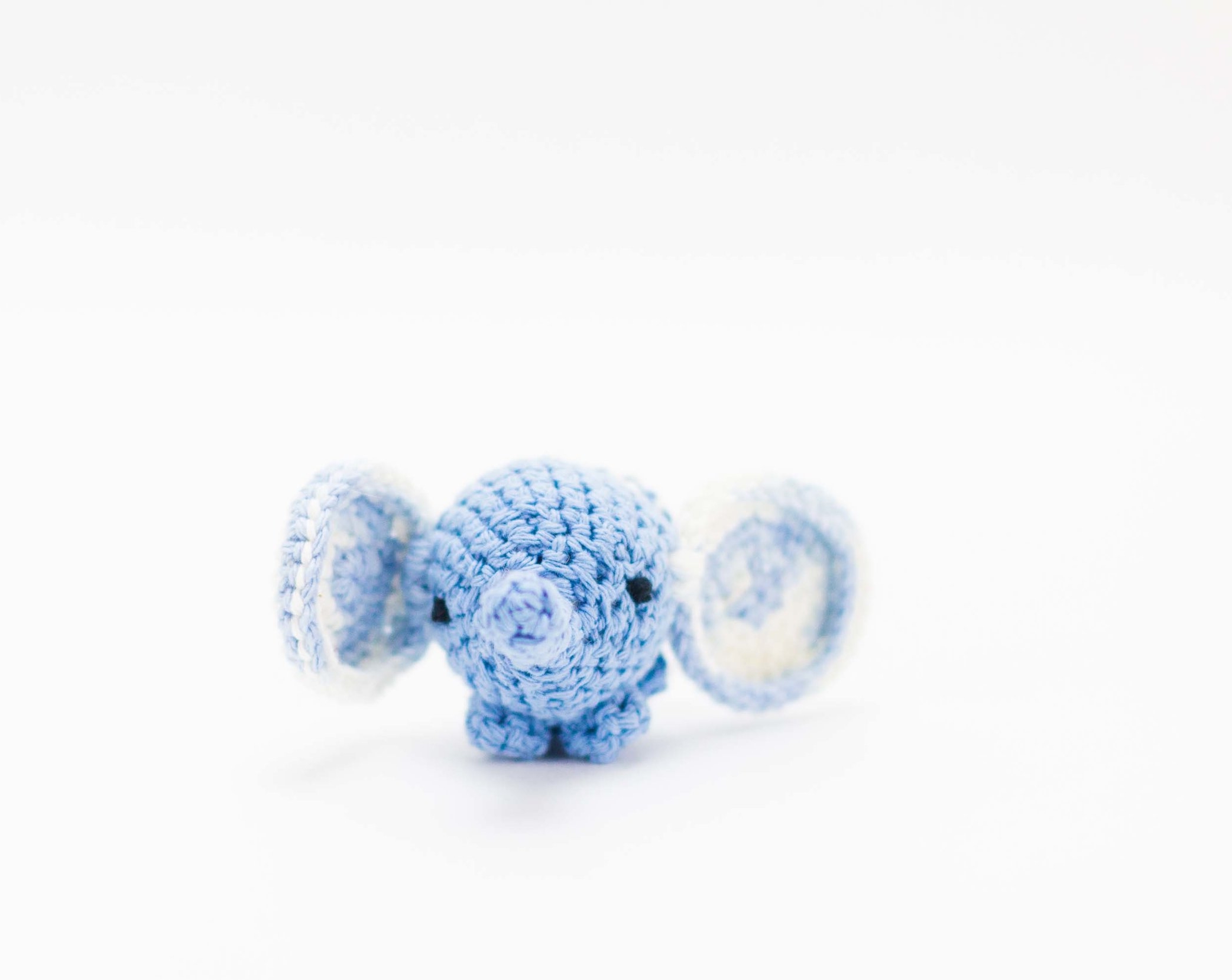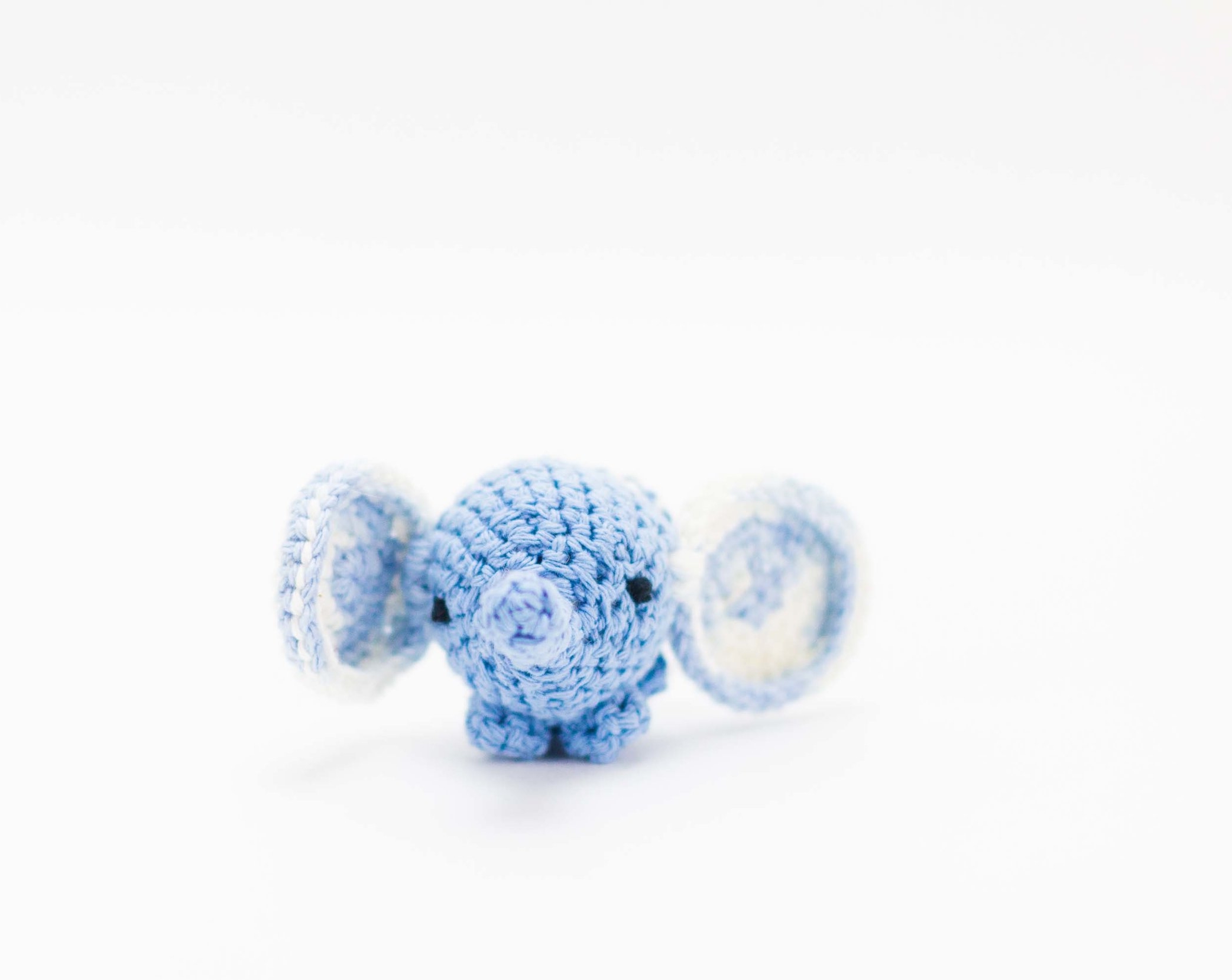 Mini Elephant
This little amigurumi stuffed elephant packs a lot of attitude.
At about 2-3 inches in diameter, he fits perfectly in the palm of your hand and is super squishy. He is the sort of fellow that would look awesome hanging from your rearview mirror, hanging out on your bookcase, or even snuggled up against a little one in your life. Versatility - one of the defining features of the elephant.
Each comes with its own name. Let us surprise you, or request your own.
Details, Details...
About the Yarn: This toy is made from 100% cotton yarn.
About the Eyes: This bee's eyes are embroidered. I can made for you with plastic safety eyes at your request.
About the Stuffing: I use a premium polyester fiberfill that is washable and great at keeping the animal's shape. It doesn't bunch like cotton or wool can. It's also non-allergenic and super squishy and cuddly inside my animals!
Can I Wash the Creatures? YES! Put them right in the washing machine. Animals with safety eyes will do better on a gentle cycle. I have also put my creatures through the dryer which works well too, or you can choose to air dry them.